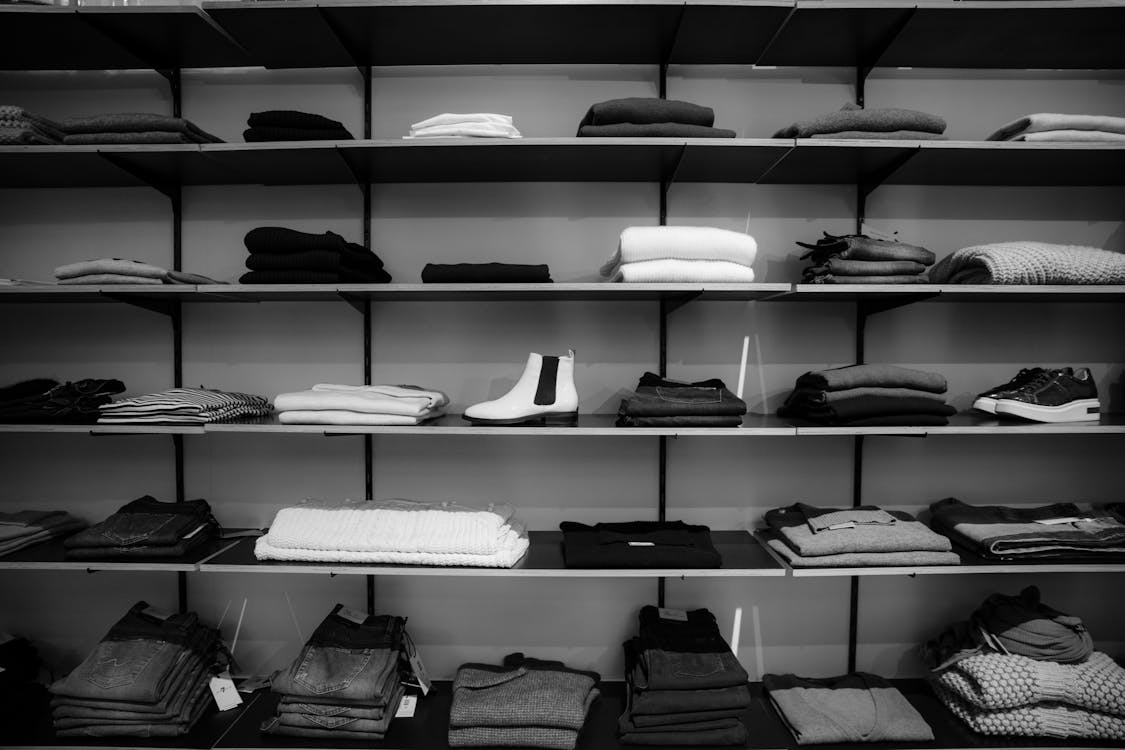 The winter is coming, and that means it's time to prepare your wardrobe for the cold weather.
A lot of people don't think about this until it's too late. They put off buying coats and sweaters until they're already freezing, or they forget to hang up their summer clothes before they put away their winter ones. And then they end up shivering all winter long.
So, we've compiled some tips on how to organize your wardrobe for the upcoming season so that you'll be set from the moment the weather turns chilly. It has become a common trend that the demand for winter wear surpasses the previous year.
According to Future Market Insights, the total value of the winter wear market will be approximately $295 billion by 2027. In addition, the market will experience a growth rate of 5% from 2022 to 2027. Factors such as the launch of fashionable and high-quality products by prominent players and the constantly expanding presence of global market players in untapped economies act as the drivers for the market.
Find Out What's in Style
Preparing your wardrobe for the upcoming winter is a great way to ensure that you have a solid foundation for the cold months ahead. There are quite a few things you should consider when preparing your wardrobe.
First, find out what's in style. You can do this by looking at the websites of prominent fashion brands, magazines, and other sources of fashion advice. This will give you an idea of what colors and styles will be popular during this upcoming season.
Next, think about what you already have in your closet that could be used as part of a winter outfit. If there are pieces that need to be updated or replaced, make sure they're on hand so they'll be ready when it comes time to wear them again next year!
Finally, consider whether any items need to be repaired or cleaned before they're put away for good. This may seem like an insignificant detail now, but it will definitely matter later on down the line when it comes time for storage!
Warm Up Your Feet
Winter is coming, and you might be wondering how to prepare your wardrobe for the season.
The first thing to do is make sure you've got plenty of socks. Woolen socks are great because they'll keep your feet warm, but cotton socks also work well if you can't afford woolen ones. You can also consider adding insoles to your shoes if they're not already included. This will help keep your feet warm as well as protect them from the elements outside, such as snow and rain.
If you want to go the extra mile, add some heat insulating materials in between layers of your socks—this will keep your feet warm without having to wear multiple pairs at once. This is especially useful if you have cold feet as well. Be careful not to overdo it! You don't want too much warmth trapping in moisture around your toes.
Finally, remember that heat rises—so if you're wearing pants or leggings under your jeans or tights, make sure they aren't too tight around the waist so that all those layers can circulate air freely through them!
Various online stores have a wide range of options, including warm and comfortable socks in different colors and patterns. You can explore such websites for more information.
Moreover, North America is witnessing an augmented demand for socks. The region is also a prominent one in the global socks market. This is due to the presence of global industry players like Nike, Adidas, Puma, and others in the U.S. and Canada which eventually increase the product accessibility to buyers. In addition, companies are investing heavily in increasing their product offerings by creating customized socks. 
Don't Forget to Take Care of Your Neck 
It's that time of year again! There's a nip in the air, and it's getting more and more difficult to tell if it's day or night. But don't let the seasonal change get you down! We have a few tips to help you prepare your wardrobe for winter.
Your neck should be one of the first places on your body that you think about when preparing for colder weather. It can get chilly, and a scarf can help keep your neck warm. According to the National Institute of Aging, a person loses a significant amount of body heat when their head and neck are uncovered. Hence, they recommend people wear a scarf during the winter season. 
The key to choosing an appropriate scarf is choosing one that matches your personality. What kind of person are you? Are you a geeky tech nerd? Then maybe some geeky tech nerd-themed scarf will be perfect for you. Or maybe you're more of a classic type—in which case, perhaps some simple black cashmere will do.
There are so many options out there, so take some time and find something that speaks to who you are.
Pay Attention to the Material of Your Winter-Wear
One of the most important things to consider when choosing what to wear this winter is the material from which your clothing is made. It's important because different materials are better suited for different temperatures and weather conditions. For example, cotton is great for warmer days but not so great when it gets too cold because it doesn't trap heat well, and it doesn't insulate against cold air as other materials do. Wool, on the other hand, traps heat very well but can be too hot when temperatures rise above freezing point.
So how do you know what kind of material suits you best?
If you live in an area with high temperatures during the winter months (above 15 degrees Celsius), then choose light clothes made from cotton or linen fabrics such as shirts or jeans. They will make sure that your body remains cool while also providing enough warmth from cold winds.
Summing Up
We hope this guide has given you some great tips on how to prepare your wardrobe for the upcoming winter. It is always good to be prepared, and with these simple steps, you can make sure that your closet is ready for anything!
Remember to get rid of old clothes you haven't worn in a year or two. Make sure there's a place for everything in your closet, so nothing gets lost or forgotten about.
Related Posts