< !DOCTYPE html PUBLIC "-//W3C//DTD HTML 4.0 Transitional//EN" "http://www.w3.org/TR/REC-html40/loose.dtd">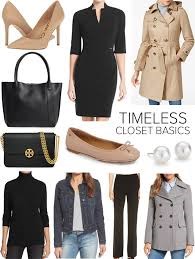 Remember the time when bell-bottom jeans were the clothing accessory to own. But soon, bell-bottoms went out of fashion and with the later fashion trends, even came to be regarded as ugly. Just last year, we saw a resurgence of bell-bottoms as a new fashion trend. This shows how fashion is a tricky business, always changing and shifting.
But, not every commodity in the fashion industry observes this routine of fading and resurging. Several fashion accessories have been in fashion since as far back as we can remember. This defies the general rule of fashion that focuses on teaching everything, from learning how to do your makeup for school to how to tie the best Windsor knot in your tie, with the assumption that fashion will change.
Yet, these accessories never go out of fashion:
1. A plain white tee
Whether it is a day at the beach, a casual
…
Read the rest