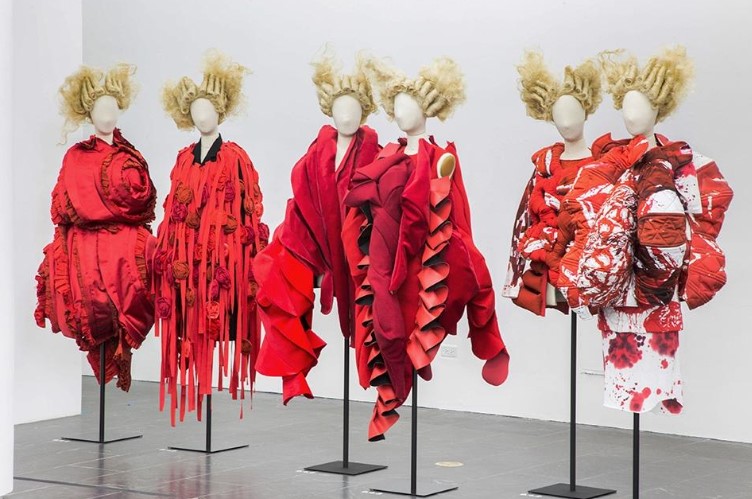 While some people call it fashion from another planet, subversive, unwearable, alien, radically post-human, an option away from the mainstream, you should know that it features a strong personality, while the style can be both striking and sophisticated.
It is vital to remember that avant-garde is all about radical, unorthodox, and experimental references to society, culture, and art. Therefore, creating fashion styles in this particular manner is intimidating for most people. We recommend you to check here to learn everything about latest trends you should follow.
According to a few studies, avant-garde fashion designers are taking advantage of numerous unusual materials and fabrics, including PET, rubber, Mylar, and many more. At the same time, aesthetic principles include how you can wear and produce clothes. 
Since they wish to define themselves through continual experimentation outside social norms, they are attracted to versatile, bold, and gender-fluid or dramatic perspectives. When researching prominent designers, you should know they take inspiration from personal experiences and philosophies while keeping trend concepts in mind. 
Therefore, they take advantage of sustainability, uniqueness, personalization, and transformability. Nowadays, it is safe to admit that people are open to specific expressions, meaning they wish to present themselves as unique beings without thinking about others. 
A Brief Guide to Avant-Garde Fashion
Since we live in an era where freedom of choice, self-expression, and equality have become essential topics, you should know that most people think that creativity comes from the ability to combine things without thinking about trends and current styles. 
Compared with the mainstream, it seems post-human, provocative, and outside of the world, mainly because people who wear it must step out of their comfort zone. Therefore, it is a style defined by a strong personality.
Apart from being robust, bold, and striking, avant-garde fashion allows us the freedom to experiment with unusual shapes, silhouettes, and fabrications. 
Historical Significance
The term came from Italy, France, and Germany in later years. It is the advance guard or vanguard. It explains a few who dare to create deviant art while defying conventions and the mainstream. 
At the same time, it comes with additional meaning. It is about designing the future of fashion by using historical movements such as Vorticism, Futurism, Dada, and constructivism.
Materials and Fabrics Designers Use
We can differentiate numerous designers who inspired people from across the globe. At the same time, most of them come with unique styles, meaning we cannot directly compare them. However, they are trying to present the brilliance of the human mind combined with technology and science. 
The garment should determine comfort and functionality when it comes to used materials. Therefore, designers use PET, Rhodoid, which is cellulose acetate plastic. Another example of materials that are not conventional for fashion designs includes eel sin, cork, and rubber. 
You should visit this link: rawlooks.com to learn everything about finding avant-garde clothes for your requirements. 
They use metallic copper and gold tones for jackets, a highly original cyber-punk perspective. Since the garment features an androgynous shape, it includes oversized curvilinear sleeves, which provide a feminine perspective. Other popular fabrics are polyester and nylon, which are highly lightweight. 
Factors Affecting Avant-Garde Trends
It would be best if you remembered that we could differentiate numerous factors affecting fashion trends. At the same time, concepts that include perspectives such as less are more directly focused on minimalism and simplicity as the cornerstone for numerous fashion trends.
Designers believe that simplicity is a feature that can provide a variety of designs you can style based on your creativity. At the same time, the political climate strongly impacts the fashion world, directly affecting the freedom to create and wear something without prejudice. 
Since sustainability is one of the most important demands, social pressures and demands can also affect the entire process. People are becoming more environmentally conscious, meaning they focus on how designers manufacture a particular piece of garment. 
Breaking Stereotypes
A few designers state that avant-garde is essential since it focuses on responsible and sustainable ways of producing garments. Therefore, professionals try to limit their environmental impact, promoting sustainability through recycling and using materials.
Therefore, they tend to reuse and recycle materials, meaning when a particular design cannot reach customers, they break it down and redesign it by using the same materials, which will minimize waste.
Related Posts