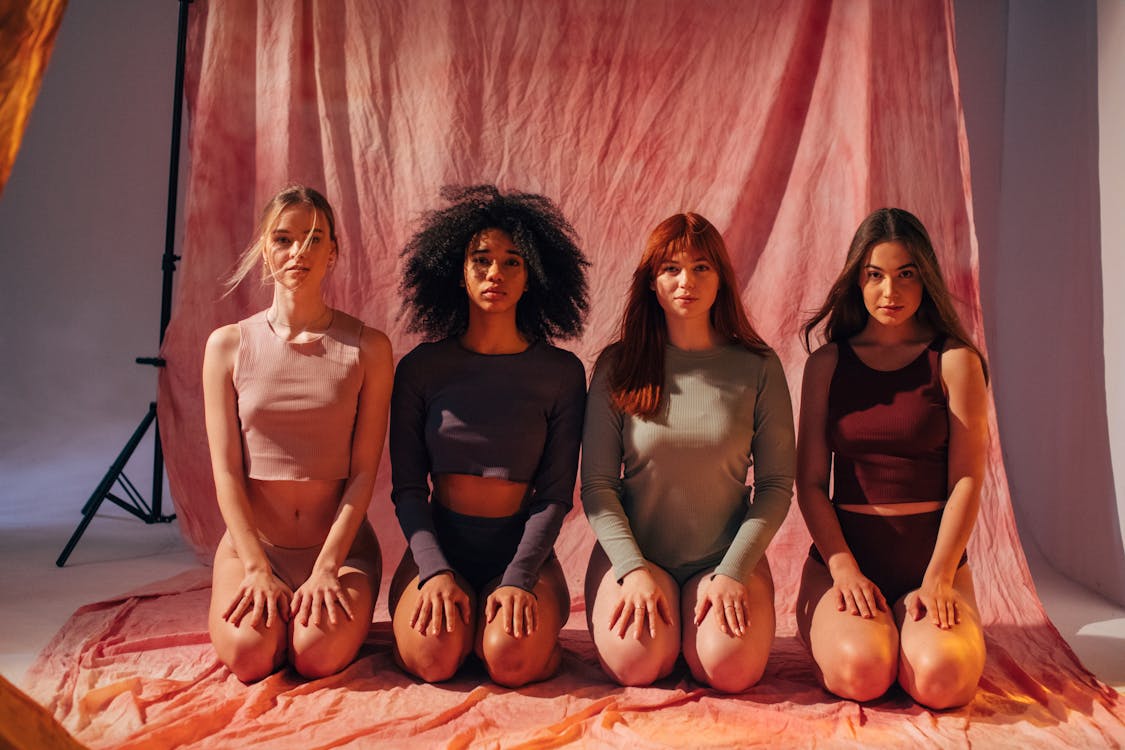 Women worldwide find it difficult to express a basic cardinal right: the freedom of expression. They are judged not only based on appearance but also on what they wear and their choices. It is probably the biggest flaw in today's society. 
One type of clothing that has been scrutinized over decades is the crop top. Indeed, fashion should be a way to express oneself, and wanting to wear cute crop tops is a woman's choice. 
Some believe wearing crop tops is an ultimate act of empowerment, while others consider it comfortable. Irrespective of that, women should be able to dictate their fashion choices without being stonewalled by rules and regulations.
Do you want to understand this in-depth? Then, this blog will talk about the history of such tops, why women wear them so often, and more! 
The Ripples Through History of the Crop Top
Brands began popularizing this clothing item back in the 1940s. It started as a social effort to conserve fabric during the war. However, it became a topic of debate soon after due to the revealing aspect. 
Even then, the fashion industry has fought to turn this into a stylish statement. Ideally, women used to wear this with high-waisted skirts or pants back in the day. 
Not only that, but it also became a summer necessity due to the fabric's lightweight nature. All those years, women were expected to wear full-sleeve clothing that was heavy and uncomfortable. Fast forward 80 years, and you will find that crops for summer have become a popular choice among young teenagers and older women alike. 
Due to this demand, brands like Lime Ricki were formed for girls to express themselves without societal judgment. They offer designs and sizes for all kinds of women. Moreover, such brands think about regular women while creating designs instead of models. Customers suggest that their products are cute, comfortable, and high-quality. 
During the war, women got an opportunity to be free with what they wanted to wear. Hence, it created a social revolution and broke the restrictive ideology. To them, it was a sign of freedom from the oppressed and conservative era. 
The Impact of Pop Culture on Crop Tops
Did you know that these garments became more prevalent between 1970 to 1990 due to pop culture? Some consider that era a resurgence that reclaims the minimalism and elegance of this fashion trend. Besides, it came as a high school trend but evolved into a high fashion one. 
Artists like Britney Spears, Barbara Eden, and Cher from Clueless became the face of this revolution. They used this clothing to elevate their sexual empowerment and encapsulate their girl power. 
Indeed, the crop top's history stems from gender stereotypes and repurposing that negativity. Today, these have become statement pieces that freed the idea of "style" for women. One logical reason behind its slow materialization in the west is the climate. 
Usually, women in colder climates could not wear such items because it was too revealing. That is why brands have now created long sleeve crop tops that you can wear during the winter season. 
Also, pop culture has broken a generational norm that showing too much skin is inappropriate. Due to this, women now feel confident. 
Why Do Women Wear Crop Tops So Much? 
Certain parts of the world consider these clothing items exotic and too revealing. Hence, girls are staging protests against the school dress codes and calling them unjustly enforced. 
In fact, students at Montgomery County School protested against the dress codes by wearing prohibited clothing items. These teenage girls have used the female empowerment card to defend their choices and left their parents in a dilemma.
But why is everyone so keen on wearing these tops? Well, here are some reasons: 
The comfort level is exceptional and offers ease of movement 

It accentuates the best features of your body and makes you feel beautiful 

Very cheap and easily accessible in online stores with free shipping 

Incredibly versatile when it comes to styling for any occasion 
Usually, women from liberal areas get less judgy eyes as they walk by wearing such tops. They wear it to feel happy and pretty, as it should be. The best part is that this attitude created a culture that teaches self-expression and love. 
Women Only Go Up From Here
Clothes should feel meaningful and valuable; women must wear what they love. That is why years of silent protests have given way to eradicating restrictive fashion. 
Crop tops have remained famous, all thanks to the progressive ideologies that transcended and outlawed negativity. Gone are the days of hiding behind misogyny and derogatory statements. Yes, the process has set ripples in motion that will allow crop tops to transform women's empowerment. 
Like Arianna Grande said, "God is a Woman" now!
Related Posts