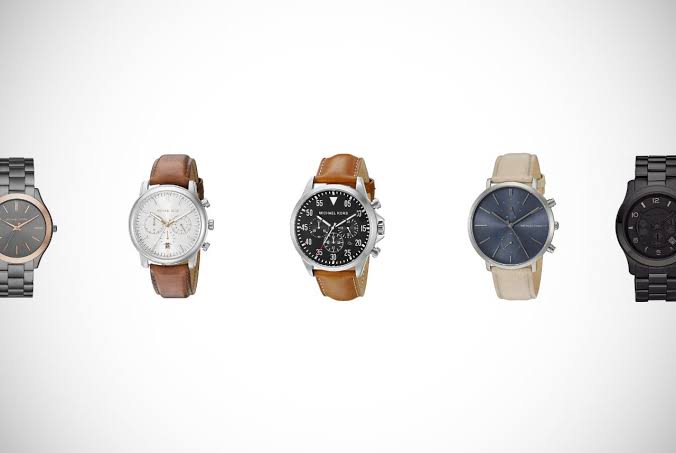 It is a proven fact that watches are a great form of fashion investment. Most people do not realise the importance of watches but it is an accessory that does not require much effort yet makes a person appear elegant. Owning a few statement watches from top brands can be really helpful for special occasions. If you are finding ways to look attractive but do not have much time to get ready, a watch is the best way to improve your look. Michael Kors watches are an investment, every person should purchase one in their life.
On the other hand, you can also learn some of the styling tips which will help you stand out from the crowd. Here, you can learn several styling tips for both casual and ethnic looks.
Tips to Style Michael Kors Watches for Every Occasion
Let's look at the different ways of how you can style Michael Kors watches for every occasion:
Casual Wear
A casual outfit requires a more casual watch to suit your informal and relaxed look. While choosing a watch that goes with casual wear, look for watches that are funky and elegant at the same time. The digital watches manufactured by Michael Kors are best suited for such occasions. Digital Michael Kors watches with round dials that suit the person's wrist can make them look smart. Besides, you can also go for irregular shaped dials which are available by the brand. The digital watches are versatile and complement every casual look.
Formal Wear
If it's an occasion that demands a formal look, wear a watch that has a leather band or metal band. The colour of the metal can be determined according to the colour of the dress. They look perfect with every formal outfit without making the person look overdressed. In fact, just wearing a watch with any formal attire is enough to elevate the fashion game in an event. It is sure to make heads turn if the watch is from a good brand as that can help to create an impression. Michael Kors watches are the best fit for such occasions.
Sports Wear
The best watches to suit sports outfits are smartwatches. They can help to keep track of the fitness routine and look elegant at the same time. These multipurpose watches can be worn anywhere with any outfit. Therefore, investing in a high-end brand is crucial as that will be useful. Michael Kors offer smartwatches that are of good quality and also look chic, with different colour straps and dials. Investing in one such watch can help any person strengthen their fashion status even in sportswear.
By now, the importance of watches to improve a person's look on different occasions must be clear. Since there are a lot of options in Michael Kors watches, finding one that suits every occasion is crucial. If a person is able to find the correct style it will help them look fashionable on every occasion.
Click here to see more about the watches manufactured by Michael Kors. Look at the different styles and shapes, choose one that you find attractive. A branded watch can appear to be expensive in the beginning but the various benefits of these watches are worth the price. Once a person is able to find the watch of their choice, they can elevate the look of every outfit. People should educate themselves more on the importance of watches if they want to look distinguished and smart. This one accessory can go a long way without forcing the person to invest an unnecessary amount of time in getting ready.
Related Posts