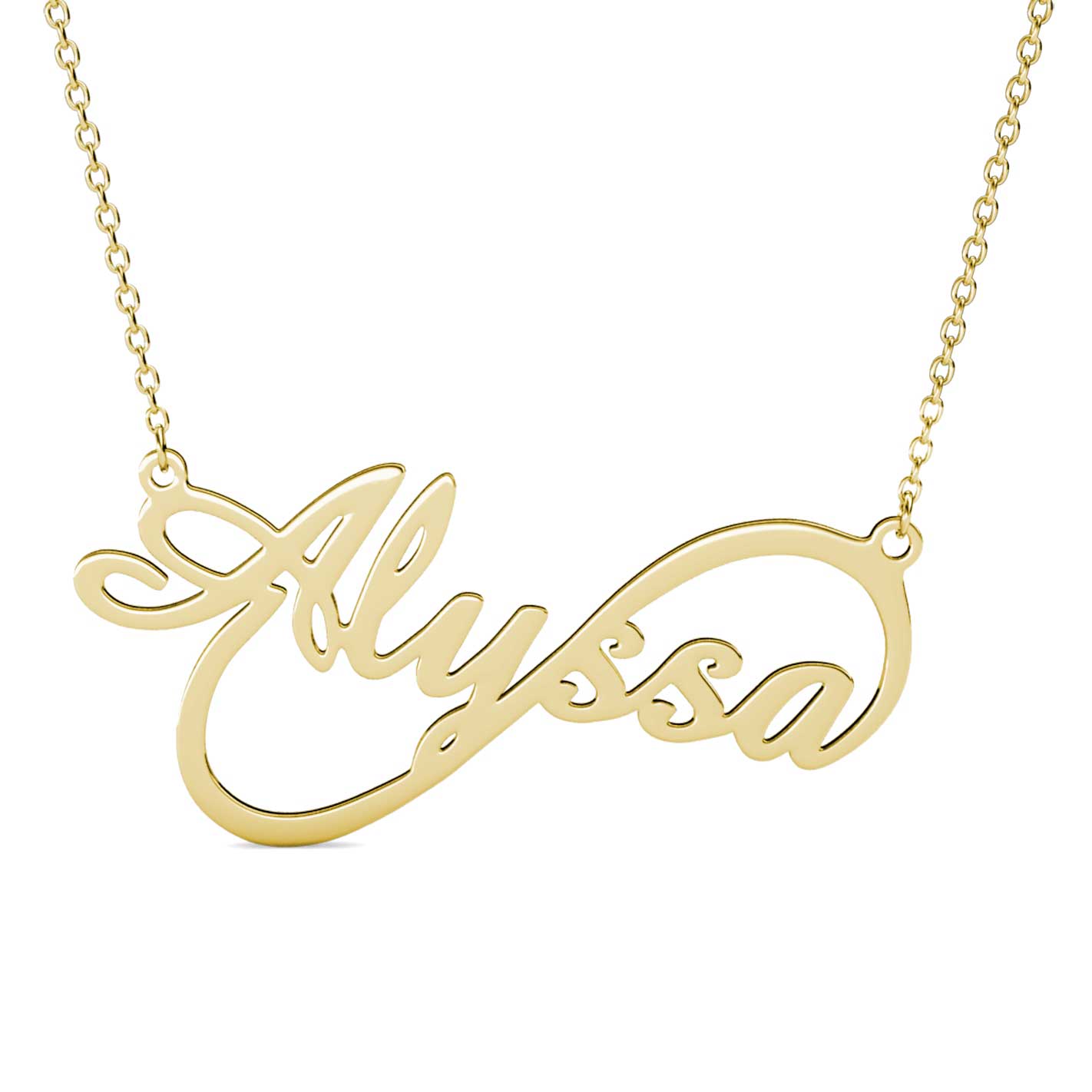 Our name is an important part of our lives, in fact, it symbolizes what we actually are. And a gift like a custom designed name necklaces is nothing but a perfect way of making someone feel special. Things like font, design and material selection also express different traits of your personality and character. Here is a brief guide on how you can choose the best name necklace for yourself or a loved one.
Confident Font
Confident font is more like a simple name necklace, it just has your name written on the necklace with both its ends connected to the chain.
In this style, there is a whole lot of fonts that you can choose from according to your taste and liking. Whether you like simple fonts or intricate designs carved onto your necklace. There is always a variety of different options available if you choose the right place to buy them. Always remember that you'd always choose necklaces with signature fonts, because they're popular for a good reason.
Name Bar Style
This style is becoming more popular these days due to the large number of customization options available while buying. The necklace has your name written in any chosen font, and framed by a rectangular bar. However, you're free to choose from the bars of various sizes ad styles. The chain is attached to each end of the bar.
In name bar style name necklaces, you can either get your name written horizontally or vertically according to your choice. This bar name style necklace is a perfect choice for the men and women who think that simplicity is the ultimate sophistication.
Name Necklaces For Couples
As you might've already guessed from the name, couple name necklaces have two names combined inside a single necklace. They can be represented in various styles and shapes depending on your personal needs.
The couple necklace isn't just meant for couples, you can also gift this to a good friend, a family member or even your children. The style can vary according to your relationship, for example, a heart style is perfect for a romantic couple. While the infinity style can both be used for your friends and children to represent an ever-lasting bond between you two.
No matter what material or style you choose, the name necklace would always be considered a well-planned customized gift for your loved ones.
Related Posts