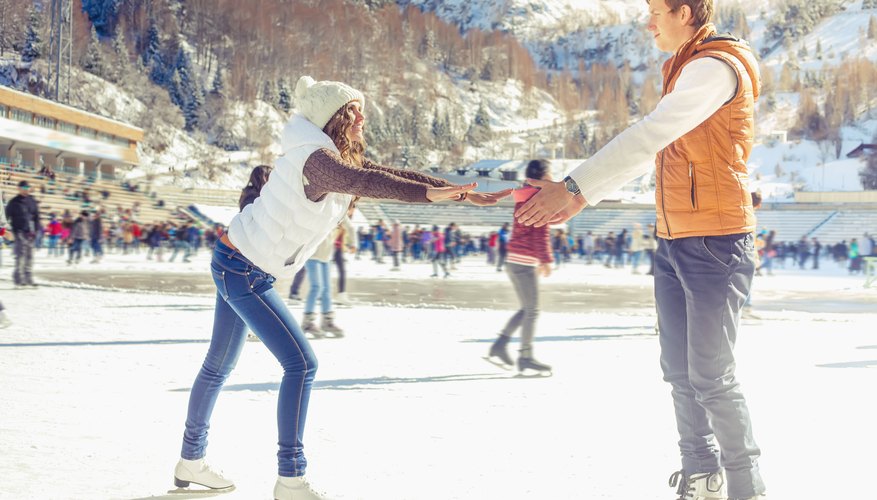 Ice-skating is a cool activity that a family can enjoy together. Whether you prefer indoor or outdoor skating, the activity requires a certain type of attire.
Generally, a skating rink is cold so it is essential to keep warm. What's more, clothes should be comfortable and not too constricting.
Without further ado, below are the dos and don'ts on how to dress at an ice-skating rink.
Wear appropriate footwear
Appropriate skates are a must for any professional or recreational skater.
Skates come in different types and it is for you to choose the one that properly fits. If you are a beginner at skating, seek advice from a professional, most probably at the skating rink.
To be more fashionable, go for beautiful skates with the right boot and blade combination.
Most people at skating rinks wear leggings and sweatpants because they are comfortable. If not, wear comfortable pants that stretch.
It is not advisable to go into an ice skating rink wearing shorts or dresses. Such wardrobe choices can make the experience unpleasant since, half of the time you will be grinding your teeth in the cold environment.
Additionally, avoid tight jeans. The reason being, slips and falls are highly likely to happen and jeans do not dry as fast. Also, some jeans are too constricting and will make movement in the skating rink difficult.
As you get into the skating rink, you'll want to have layers of clothes on; a t-shirt and probably, a jacket.
The layers you decide to wear depend on your ice-skating location. It is a fact that some rinks are colder than others. However, as you continue to skate, you get warm and might opt to remove the jacket and skate in a t-shirt. So, avoid going for heavy jacket. Wear a light fleece, sweater, or sweatshirt.
To have a more comfortable skating experience, consider wearing socks. Socks also minimize the probability of developing blisters that are mostly caused by rental skates.
Do not, however, wear very heavy socks as these will be uncomfortable while skating.
Hats and scarfs (optional)
During the cold weather, wearing the right hat and scarf makes you look trendy. The same applies to the ice rink.
If you fancy, wear a knitted hat and scarf to keep warm. However, make sure the scarf is not too long as this might cause unprecedented accidents. Wear a short scarf or one that can be tucked inside your sweater or shirt.
Not so fashion-friendly but a helmet is recommended especially for beginners other people that are prone to falls. Also, parents are advised to get their children helmets. Helmets not only prevent injuries form falls and bumps, but also, keep the children's heads warm.
Last but not least, wear gloves.
Indoor ice is normally smoothed out by a Zamboni. However, outdoor ice rinks involve skating on natural ice. Falling on the natural ice can hurt and it is the sole reason why gloves are especially important for people practicing outdoor skating during winter.
Related Posts