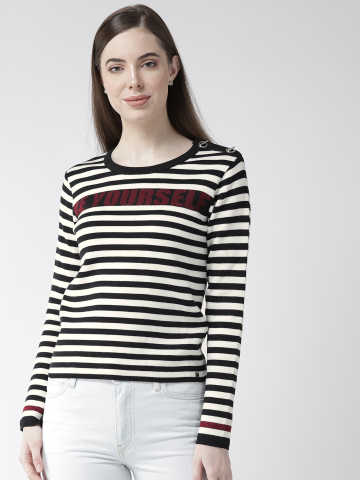 The cold season is almost here with us and is not bidding us farewell anytime soon. As such, we must stock our wardrobes with warm clothing like jumpers and other appropriate clothing.
Even in other countries where the climate differs, folks must have a handful of hoodies and jumpers hanging in their closets. The reason being, the climate has become very unpredictable; blame it on global warming.
For those who think that jumpers are only meant for colder seasons, think again!
Here are the reasons why jumpers are must-have clothing.
This is one of the major reasons why people buy jumpers. They are warm. I remember one day when I travelled to India on business. I had stepped out in a light silky top and denim shorts. The climate there is as unpredictable as it can be. By the time it was 11 am, the weather had become chilly.
Because I do not believe in freezing, I had to step into a store and purchase a jumper on impulse. The prices were fair and the material was of good quality. This is the reason why, even back home, I go online shopping for jumpers in India annually.
They are stylish and comfortable
Jumpers are stylish as they come in different colours and patterns. Some of them are made from more than one material while others have fancy pockets.
If you love a laid back stylish look as I do, then jumpers are for you.
Additionally, running out of options to choose from should not be a matter of concern. The reason being, there is a probability that the next store you visit will have more jumpers with better designs and maybe, pocket-friendlier prices.
They are also very comfortable and the best part is they are unisex so you can 'borrow' one from your significant other.
In recent times we have seen a rise in customized jumpers. This is a growing trend that is not coming to a stop anytime soon.
Mothers are making customized jumpers for their families while friends are creating some for their mates.
You can either have them printed or have a tailor custom make them for you. Your tailor could cut pieces of cloth from your old colourful t-shirt and create a fancy design on it. They could also use bits of Ankara to bring forth a more traditional or African look.
To bring out your romantic side, you could have matching jumpers branded with a personalized romantic message for you and your spouse.
The options here are infinite.
They are perfect for a casual look
Jumpers are simply perfect when it comes to nailing the ultimate casual look. They create a dramatic distinction between the formal and casual look. You can wear them with skinny jeans and casual shoes to create a great look.
They can be worn during a lazy day, when stepping out to meet friends, or when going for a stroll in the park.
On the brighter side, jumpers that have hoodies can be used to shield hair from the rain.
They also make the perfect souvenirs.
Related Posts