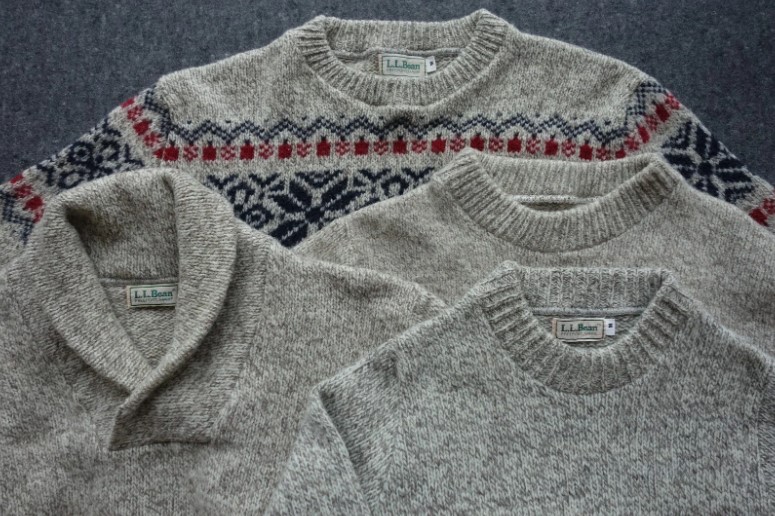 With winter being almost here, it won't be too long until the temperature drops drastically and we'll rush to the stores to search for new warm sweaters that will help us survive the cold. While some people prefer getting the cheaper, but trendier synthetic sweaters such as the ones that are portrayed in Vogue that can only be worn for a season or two, others spend hours looking for the perfect winter pullover that will serve them for many years to come. If you value your time and money and wouldn't want to hoard your wardrobe with garments that have a short life-span, here are 3 things you should pay attention to when buying your new sweater. 
The price 
Like it or not, a high-quality woolen sweater simply cannot cost as much as one made of cheap synthetic fibers. The reason for this is that apart from the expensive raw materials the production also has big costs associated with it, which results in the price for a good sweater made of 100% wool starting at around $100. However, it is important to keep in mind that these clothes have a very low cost-per-wear price and are with you for a long run, so it is an investment that you make in your wardrobe and the way you look. Of course you can find these garments for much less, for example at thrift stores, especially if you have a few days to wander around and look for the best options that they have. 
The fabric 
The fabric is one of the most important aspects of sweater shopping and it is the one that truly makes the whole difference between a qualitative sweater and one that is not worth your money. If you want your garments to last for a long time (sometimes even up to decades) you should reach for natural fabrics such as cotton and wool. The best thing about the latter is that it comes in lots of different forms, from the luxurious cashmere to the soft lambswool and sturdy regular wool. Merino wool has been a customers' favorite over the recent years, as it is delicate and lightweight while also being practical and comfortable to the skin. This year, Irish sweaters https://www.tarairishclothing.com/collections/mens-knitwear  made of merino wool have been at the peak of popularity and with the holiday season approaching, they've also been a popular gift choice. An Irish sweater made of 100% merino wool is sure to protect you or your loved ones from any cold for many winters to come. 
The labels 
When it comes to cleaning and drying, sweaters, especially those made of natural fibers, can require more attention than other garments. This is why it is important to always look at the labels when shopping, as they will give you all the information you need to know about how you can clean your sweater without damaging it and how to dry it correctly so that it will keep your shape and design. Generally, woolen sweaters are better washed by hand in lukewarm water and with the use of a special detergent that is made for delicate fabrics such as wool and silk that won't cause any damage to your pullover. When it comes to drying, there are a few key aspects to remember if you want your clothes to last: never use the tumble dryer and always lay them flat so that they won't shrink or lose their original shape.
Related Posts