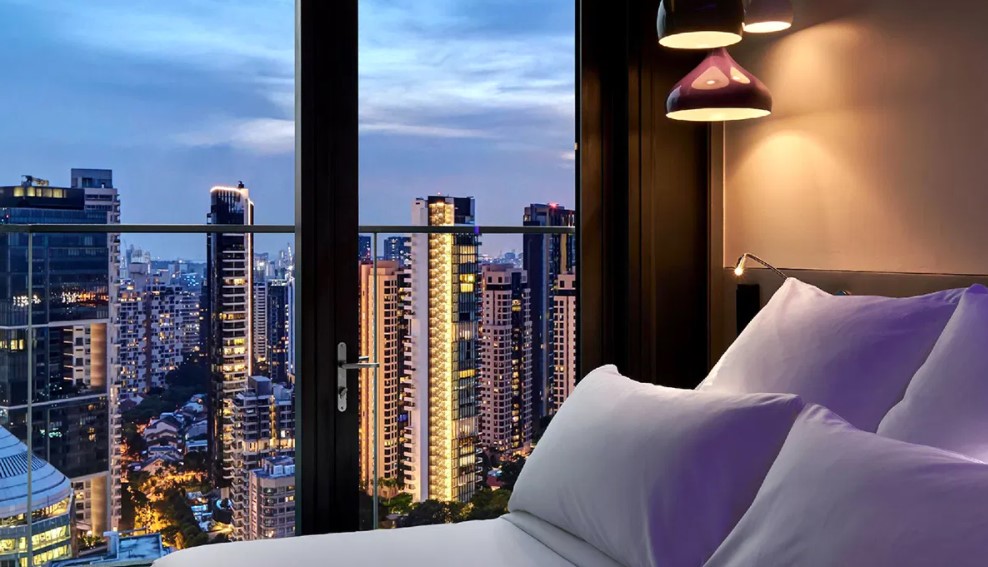 There are some things to do when it comes to holidays. One thing that has become more popular is a staycation. You can stay in your home or even book a night at a hotel.
In Singapore, there are so many high-quality hotels for your stay and holiday. You can get yourself cheap hotels, mid-level, or expensive ones to stay. But, how is the hotel categorized as the best hotels in Singapore? There are so many aspects that make the hotels special.
Here are the best hotels that offer you the best experiences in Singapore. Let's look at it!
Fullerton Hotel
This hotel is located in Fullerton Building, a grand neoclassical landmark built-in 1928. The building firstly functioned as a National Monument, Singapore's General Post Office, the Exchange Room, and Exchange Reference Library. If you want to stay for historical places, Fullerton Hotel is the best heritage hotel for you with all of the features. This hotel has 399-room and makes it one of the best room hotels in Singapore.
Singapore Marriott Tang Plaza Hotel
This uniquely shaped hotel is one of the best places for a staycation. The Singapore Marriott Tang Plaza Hotel is built in octagonal shape with a green-tiled pagoda roof. Starting in 1982, this hotel is one of the most iconic and one of the best hotels with non-stop shopping, dining, and entertainment in the surrounding area.
Raffles Singapore
The 1887 property is one of the city-state's most historic and iconic and the hotel is named after Sir Stamford Raffles, founder of Singapore. The hotel got their restoration to serve with new ambiance, quality service, charm, and the heritage of the hotel itself.
Experience our legendary service as you enjoy newly opened bars, restaurants, and boutiques whilst exploring graceful courtyards and relaxing in cozy social spaces.
With enhanced comfort and splendor for the discerning traveler, immerse yourself in our striking architecture and graceful service for that unique feeling of being somewhere very special in the heart of the business and civic district.
Shangri-La Hotel Singapore
Shangri-La hotel is one of the most unique buildings in the country. The hotel is divided into three towers, they are Tower Wing, Garden Wing, and Valley Wing. The Tower Wing is built contemporary, the Garden Wing gives you scenery of the oasis, and the Valley Wing is situated in elegant-classic vibes.
On their own lush tropical gardens, the hotel has a gigantic collection that consists of more than 130,000 types of flowering trees, fruit trees, aquatic plants, tropical flowers, and Asian herbs..
Marina Bay Sands
First opened in 2010, Marina Bay Sands is an integrated resort fronting Marina Bay in Singapore. There are a total of 12 kinds of rooms and suites in Marina Bay Sands. They are deluxe, premier, family, club, grand club, orchid, sands, bay, marina, merlion, straits, presidential, and chairman. In the room, you can choose either to use a single twin bed or double king or queen size bed.
You can get a free breakfast with luxury things in the suite category, such as piano, billiard, and other things. All of these hotels you can get to book at Traveloka Apps or Web. So, just book it and enjoy your best staycation experiences only with Traveloka..
Guaranteed with the best price, you can choose any hotel you want anywhere in Singapore from budget hotels to 5-star hotels by looking at it from Traveloka Apps or website. Traveloka will give you various payment options methods from ATM transfer, credit card, internet banking, anything you want to pay.
For your complete enjoyment, you can get your special discount not only for the hotels but also for plane tickets and other entertainment needs.
So, pack up and get yourself ready to book a hotel on Traveloka and get your most anticipated Singapore staycation moment.
Booking hotel rooms to spend quality time with your family or partner becomes easier. You can use Traveloka salebrat10n, which has a total discount up to 50% off for all products on Traveloka, including hotels. This discount can be used starting from February 24 to March 22, 2022.
Related Posts