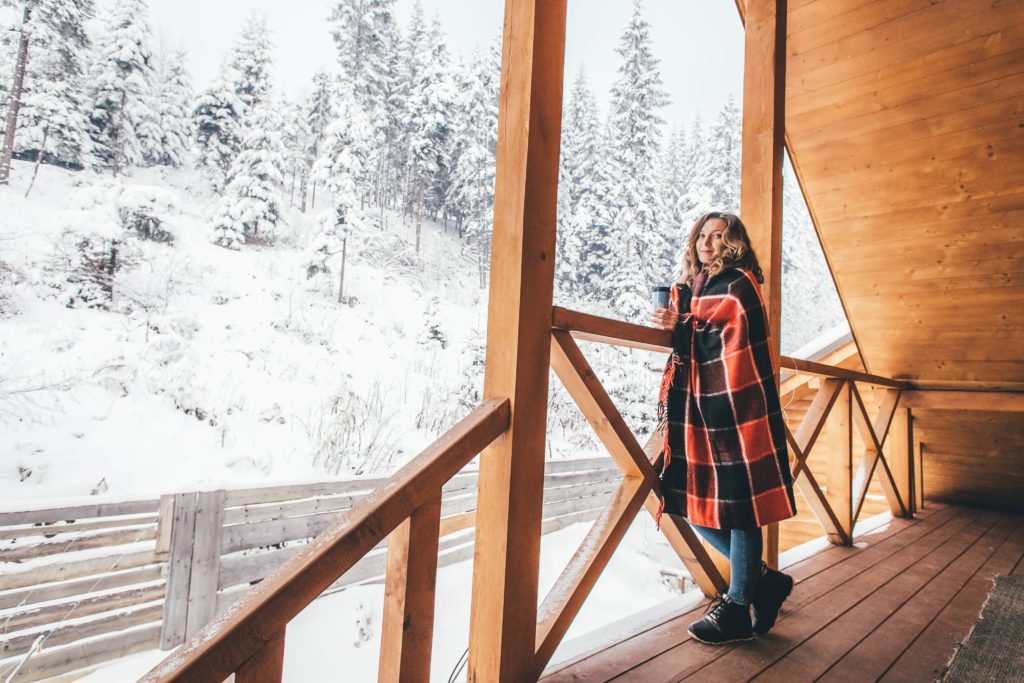 It's been pouring like crazy in Bali. After a long anticipation, finally we can enjoy the cool breeze and relaxing sound of the rain. Our house is close to rice paddies and empty lots so when the wind is blowing our way, it can be quite cold. This wet season always makes me feel lazy and mellow, and I really don't feel like going out unless it's necessary. As much as I miss the summer sun (and my brand new pair of David Beckham sunglasses), I just love curling up at home with a good book, good movies and of course, good food. Now I know winter isn't the same with rain, but since the rain here also comes with the wind and storm, I'd like to keep myself warm at home. Anyways, here's what I think you can do (besides turning the heater on) to keep yourself cozy even if it's cold outside.
Wear Comfy Sweater and pants.
I know, typical right? but not this time. Instead of lounging around in your grandma sweater, why don't we get you something more stylish and hip? Just because you're staying in doesn't mean you can look whatever. Here are some nice combos I found that will definitely make your day/night much more enjoyable, and yes, they are super comfortable you wouldn't want to take them off.
Cover Your Toes Right.
If you plan to stay warm, then you should consider wrapping your feet right, because having cold feet means having cold everything. I have chosen some cute socks to complement your adorable outfit!
Give Yourself Relaxing Massages.
There's nothing more heavenly than having relaxing massage. This next item is recommendable for you who wants to stay home but still feeling all pampered and relaxed. These personal massagers are total must-haves, especially if you spend most of the time sitting in front of the computer. Good news is they are quite affordable! Give yourself an excellent reward!
Make a Cup of Hot Coco.
The perfect choice for cold season. No matter how old (or young) you are, there's always room in your tummy for a cup of classic hot coco. I've found some yummy selection that would definitely make you crave for more than one cup! Enjoy this with your loved ones and feel the instant warmth!
Snuggle to Fluffy Teddy Bears.
You can never be too old for this. A loyal companion that you can snuggle and squeeze anytime you feel like it! Cuddle him when watching movies in the couch or snuggle him when taking afternoon nap.
Burn Scented Candles.
Now this is my favorite item when it comes to staying home in rainy season. My favorite scent is definitely vanilla, but then again, I love everything about vanilla. I recently bought a big jar of Vanilla Swirl and I totally love it. As a matter of fact, I'm burning it right now!
Related Posts