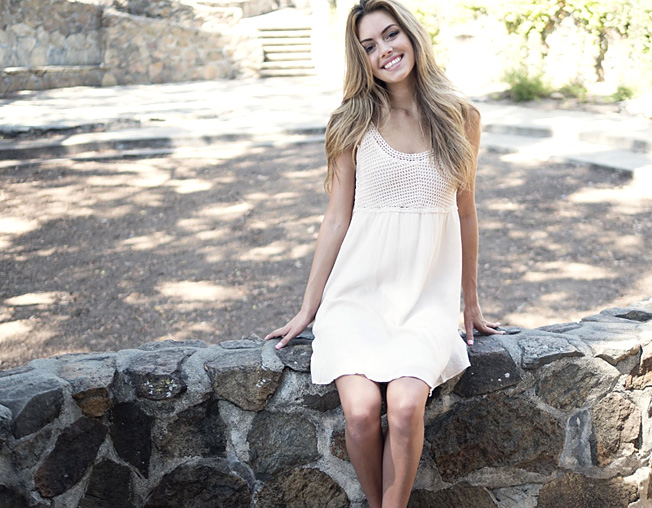 This is a time to say hello to summer and your new cool looking summer dresses. Now the mercury level has raised up to 35 degree Celsius. And no one wants to wear tight and dark clothes. Summer is for light, airy and breathy clothes that make you look throughout the day and beat sweat.
In summers girls would like to think that we can just put on bikini and denim cutoffs and call it a day. Furthermore, we cannot deny the power of the sleeves in the summer. In this blog, we are going to share some tips on picking the cool looking summer dresses. Let's get started.
• Long Cotton Dresses: Cotton is one of the most popular fabrics of summer. Because it is breathable fabric and absorb sweat. Long cotton dresses make you feel marvelous and comfortable. You can get these dresses at MyNikeVisit-NA.
There is something pretty sexy about long cotton dresses. Women can flair round the clock and can see a lighter and glowing version of them in summer. Don't go by the trend, the thing is your summer dress should be something you whip out with glee every year.
• Floral short dresses: Floral always flatter the women. A floral short dress is an answer to "which dress can become my perfect summer dress?". No matters, if your city becomes a concert jungle a short floral dress always make you cool and stylish. Nothing is more classic than wearing floral dresses with sneakers.
• Shirt dresses: Don't be afraid to use your shirt as a dress. Buy an oversized shirt and wear like a dress. You can also contrast a shirt dress with rainbow accessories. Like rainbow design based cross bags, belts and so forth. Fashion is fun as it is during summer. So, it's time to take advantage to do some experiment. Try oversize shirt as a dress with a pair of shoes and rainbow accessories. If you are a bold and edgy girl and want to get the coolest outfit for a summer, then try it.
• Blended fabric dresses: A blended fabric is made up of cotton, polyester, nylon, and rayon. This fabric easily absorbs sweat and detract moisture and is perfect for when it's humid. Blended fabric dresses are long-lasting and easy to maintain.
• White crisp cotton dresses: Crisp cotton is a great fabric for the women who are seeking for the comfortable and breathable clothes in summer. These fabric based dresses are perfect for summer holidays. It easy to wash and maintain and make you cool throughout the day. White crisp cotton dresses are heaven in summer. The comfort they offer is marvelous.
• Bold strip linen dresses: Linen is a natural fiber. The light weaves of this fabric make it is a breathable and comfortable fabric. If staying trendy is also your concern along with airy fabric, then you can wear a bold strip linen dress.enhances the look of women or girl and the best way to beat the heat. To avoid tanning you can wear cotton fabric based check shirt. You can get the latest variety of bold strip dresses at MyNikeVisit-NA
• Rayon long dresses: Rayon is a man-made fabric and gives you the same feel of silk due to its glossy structure. You can wear rayon fabric based dresses on parties. It is lighter than cotton, and its glossy texture enables women to wear at the social gathering. If you want to avoid adding one more cotton dress to an already robust collection. This summer you can add rayon fabric based dress which gives you the same comfort level like cotton does and a glossy texture makes you glow. Plus to become a summer party diva you can pair your dress with high-heels and a bag.
• Mini Dresses: Midi dresses are still going on. Women really adore these dresses. Cotton fabric based mini dresses is a true buy for a summer season. The comfort level you will get from the mini dresses is marvelous. The cotton midi dress is perfect for a lazy day at the park. Pair it with the slippers and you have got yourself an easy buzzy summer look.
• One shoulder dress: Summer is a season of parties and night outs. And lightweight one should dress is perfect for all social gathering. Whether you are going for an office gathering or cocktail party, one shoulder dress gives you a classic, magnificent and cool look. Lightweight material based one should dress is an excellent choice in the summer season. To get an extra exotic touch you can wear high-heels and hold sparkle clutch.
Final say:
Summer is all about experimentation. You can wear so many light fabric based dresses in summer. The extensive choices, light weighted fabric, and vibrant colors are waiting for you to make you cool and gorgeous at the same time. You can grab all latest collection at MyNikeVisit-NA at the exciting deals.
Related Posts