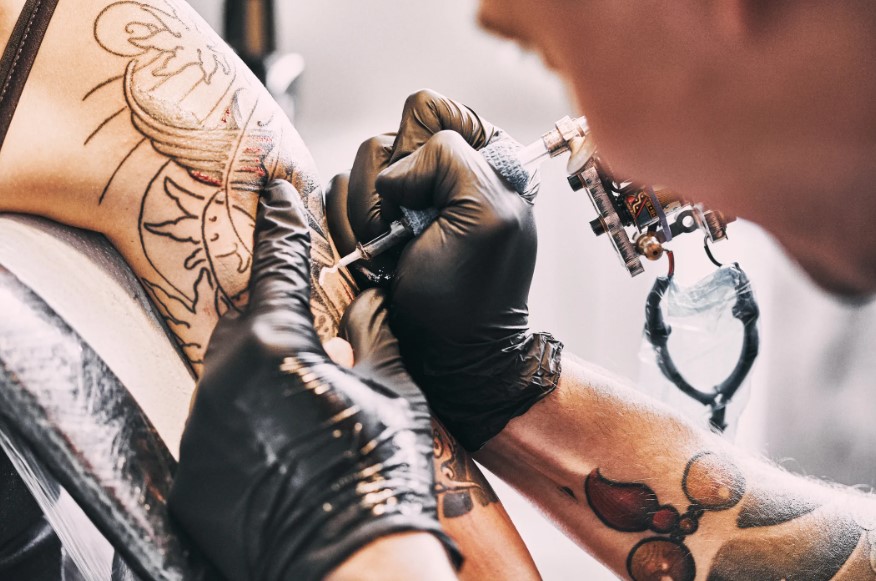 Tattoos have been a form of self-expression and art for centuries. They allow individuals to wear their stories, beliefs, and passions on their skin. However, the permanent nature of tattoos makes it crucial to make informed decisions when getting inked. In this article, we will explore some common mistakes people make when getting a tattoo and how to avoid them.
Impulsive decisions
One of the most significant mistakes people make when getting a tattoo is rushing into it impulsively. A spontaneous decision can lead to regret when the initial excitement fades. 
Avoid making this mistake by taking your time to think about the design, its meaning, and its placement. Consider if it's something you will still cherish in years to come.
Keep in mind that laser tattoo removal, though effective, can be expensive. It can also be painful and arduous to go through. So, while there might be a 'way out' of an impulsive decision, it won't come easy.
Choosing a tattoo based solely on trends
Tattoo trends come and go, and what may be popular today may not have the same appeal in the future. Selecting a design solely because it's trendy can lead to regret down the line. 
Instead, opt for a tattoo that holds personal significance or reflects your individuality. Trends may fade, but your story and personality are constant.
Bargain hunting
Tattoos are a form of art, and quality comes at a price. Bargain-hunting when choosing a tattoo artist may lead to subpar results. Cheap tattoos can lack the precision and detail of a more expensive one, and they may not age well.
Invest in a skilled and reputable tattoo artist, even if it means paying a bit more. Remember, this is something that is meant to be on your body for life.
Ignoring research
Research is essential when getting a tattoo. Many people make the mistake of not thoroughly researching the artist, studio, or design. Ensure you choose an experienced, licensed, and reputable tattoo artist who specializes in the style you want. Check online reviews, browse their portfolio, and visit the studio to ensure it's clean and follows proper hygiene protocols.
Using safe inks is also an important factor when selecting a tattoo parlour.
Neglecting aftercare
Proper aftercare is crucial for the healing and longevity of your tattoo. Neglecting this step can lead to infection, fading, and a less-than-desirable result.
Listen to your tattoo artist's aftercare instructions carefully and follow them diligently. This includes keeping the tattoo clean, moisturized, and protected from the sun during the healing process.
Choosing a poor body location
The placement of your tattoo is just as important as the design. Some people make the mistake of choosing a location on their body without considering how it may affect their daily life or job opportunities.
Avoid getting tattoos on highly visible areas if you work in a conservative environment, or if you think you may regret it in the future. Opt for a spot that can be easily covered if needed.
Overlooking design size and detail
Another common mistake is overlooking the size and level of detail in the chosen design. Some intricate designs may not age well, as fine lines and tiny details can blur over time.
Discuss the design's suitability and size with your tattoo artist to ensure it will look great both now and in the future.
Disregarding pain tolerance
Tattoos can be painful, and some people underestimate their pain tolerance when choosing the size and placement of their tattoo.
Don't make the mistake of getting a large tattoo in a highly sensitive area if you have a low pain threshold. Start with something smaller or choose a less painful location.
Ensure a positive experience by avoiding tattoo mistakes
Getting a tattoo is a significant decision, and avoiding common mistakes can help ensure you have a positive experience and a tattoo you'll love for years to come. Take your time in making decisions, do thorough research, prioritize quality over price, and remember that tattoos are a form of self-expression.
By avoiding these mistakes, you can have a tattoo that truly reflects your personality and values without regrets.
Related Posts