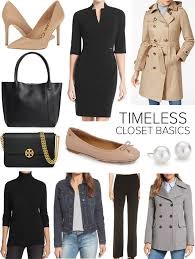 Remember the time when bell-bottom jeans were the clothing accessory to own. But soon, bell-bottoms went out of fashion and with the later fashion trends, even came to be regarded as ugly. Just last year, we saw a resurgence of bell-bottoms as a new fashion trend. This shows how fashion is a tricky business, always changing and shifting.
But, not every commodity in the fashion industry observes this routine of fading and resurging. Several fashion accessories have been in fashion since as far back as we can remember. This defies the general rule of fashion that focuses on teaching everything, from learning how to do your makeup for school to how to tie the best Windsor knot in your tie, with the assumption that fashion will change.
Yet, these accessories never go out of fashion:
1. A plain white tee
Whether it is a day at the beach, a casual meetup, a semi-casual meeting or a pool day, your plain white tee will serve you everywhere. This presents a pain white tee as one of the most versatile pieces of clothing in your closet. In fact, plain white tees can also serve as inners for your other more formal shirts. No matter what you do, always have a plain white tee in your wardrobe. All you must take care of is that it is great fabric that you cannot see through.
2. Leather Jackets
Talking about eternal fashion trends is impossible without talking about a leather jacket. Be it blue, brown, grey or whatever color you can find, a leather jacket is the ultimate fashion trend. In fact, if there was one fashion accessory that could compare with the versatility of a plain white tee, it is a leather jacket. You can not only wear your leather jacket in a number of different situations but also find several different types of leather jackets for your different locations.
There are several other reasons for such versatility in leather jackets other than just its premium look. These include the great durability that the jackets possess and how they get better with time instead of deteriorating. Moreover, leather jackets is most famous in cold areas where it provides warmth without the need of adding too much layers of clothing on your body.
3. A Great Wristwatch
No matter how modern the world gets, the need to look at the time is unescapable especially in the rush of a life that we live. Although several people might point to the impracticality of wearing a watch when you have a smartphone to tell the time, but it is not just about telling the time, is it? it is also a fashion statement.
In fact, you will barely ever find any corporate head such as a CEO or CFO that does not wear a watch. Not only is it professional but also much more convenient. Just a flip of your wrist and the time is right in front of you. No need to take your phone out of your pocket.
Related Posts