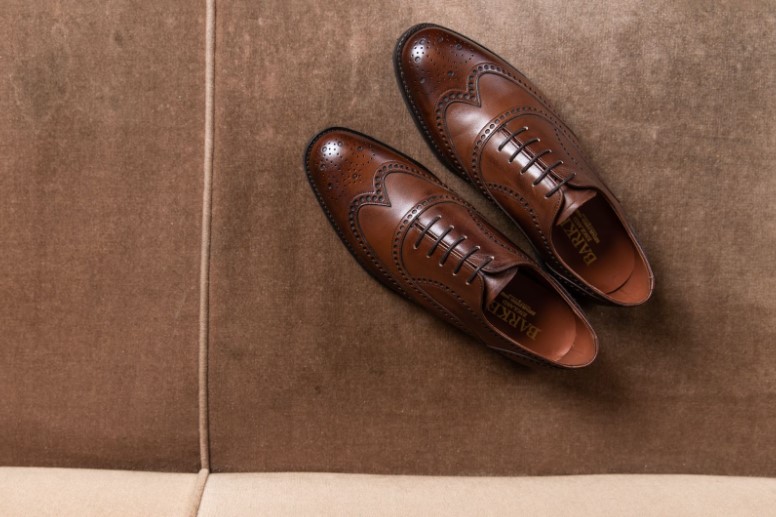 Have you spent hours after hours on the Internet or through shoe stores looking for the perfect men's shoes for you? 
It can be quite tiring for anyone, especially if you aren't a fan of shopping. But worry no more! In this article, we'll discuss everything you need to know about brogues and wingtip shoes! 
What is a Brogue Shoe? 
The term "brogue" is most usually heard around places in the United Kingdom and Ireland. But the brogue for the fashion-savvy man is a dress shoe that has the ornamental element of broguing. This involves perforations and pinking. 
So, shoes with perforations such as men's Oxford shoes, Derbys, or Budapest shoes are classified as a brogue shoes. 
Characteristics of a Brogue Shoe
But brogue shoes are more than just men's leather shoes. It involves different characteristics and styles you need to identify. It is a versatile shoe that has a lot of kinds to choose from.
To make your decision-making easier, here are the most common characteristics you will find in most brogue shoes: 
Toe caps are present

Heel caps are present

Lace panels are present

Low heels

There are broguing or decorative perforations or pinkings 
Different Brogue Shoe Styles
Over the years, the styles of brogue shoes have changed and developed into different substyles. To give you an idea of the most popular styles, here they are! 
Full Brogues or Wingtips
Full brogues or wingtip shoes are often used with men's suits. They have a pointed toe cap that is seen on both sides of the shoe and ends at the ball of the foot. 
When you look at this shoe from above, it is shaped like an "M" or a "W". It also exhibits broguing along the edges and at the center of the toe cap. This design is known as the medallion.
Spectator Shoes
Spectator shoes are full brogues or wingtips that come in two different colors. The toe and heel caps are usually colored darker compared to the body of the shoes. 
Commonly, the body is made with off-white or white leather or canvas. Recently though, different materials have been used, such as tweed.
Semi or Half Brogues 
Semi or half brogues feature a toe cap that doesn't have extensions or wings. But it has broguing both along the sides and edges of the cap. It is one of the first designs made in 1937 by John Lobb Ltd.
Brogue It Down: Wear Your Brogue Right
While brogues are now widely used everywhere, it is usually best paired with formal wear. This includes men's suits, sports coats, turtlenecks, and the like. 
As a man, it's important to have even just one pair of brogue shoes. It is one of the most comfortable, stylish, and timeless formal men's shoes. 
Just find a pair that suits you right and make sure the color matches any of your outfits. Don't be afraid to try something new! Go get your pair of brogue shoes now. 
Related Posts