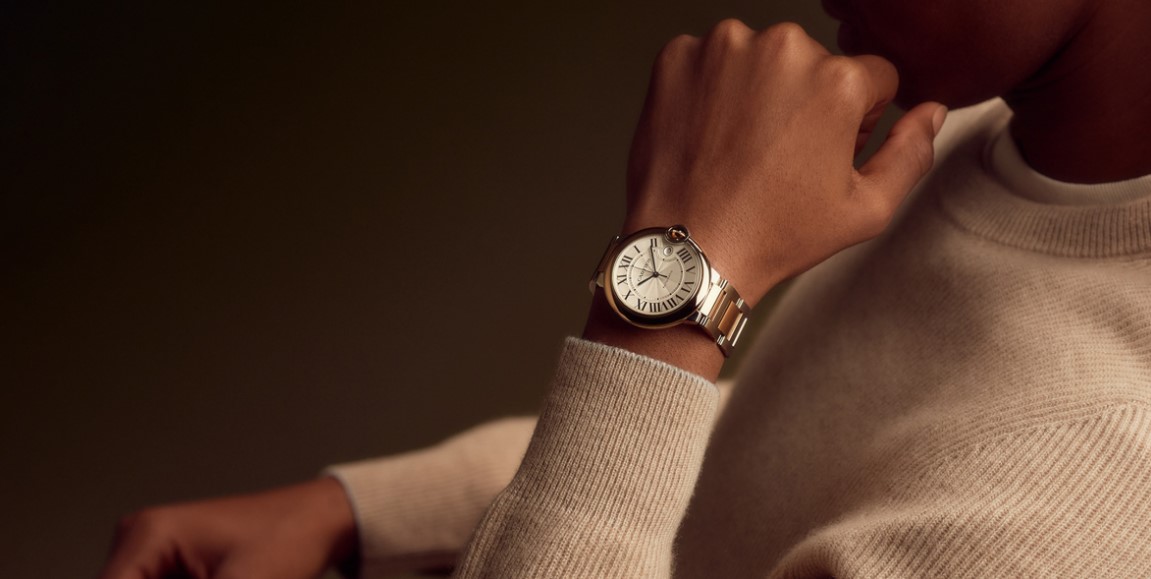 Quality watches have become versatile companions for every adventure over the years. Beyond their elegance and style, luxury timepieces offer durability, precision, and water resistance, making them suitable for various adventurous pursuits.
From exploring the wilderness to crossing time zones during travel, these timepieces blend functionality and sophistication, ensuring every adventurer has a reliable and exquisite companion on their thrilling journeys. The article explores the world of luxury watches, discovering how they are a timepiece for every adventure.
1. Durability and Resilience
Durability and resilience in quality watches make them indispensable companions for every adventure. As adventurers engage in extreme sports or outdoor explorations, these timepieces endure the most challenging conditions, ensuring reliable timekeeping and functionality. For instance, during mountaineering expeditions, watches like the Rolex Explorer II, with their sturdy build and rugged design, become vital tools, mirroring the resilience of the adventurous spirit. 
The significance of durability lies in the watch's ability to withstand harsh elements, enhancing the adventurer's confidence and enabling them to focus on the thrill of the journey, knowing their timepiece will withstand the challenges ahead. For example, the intricate and precision-crafted movements in watches for men, such as automatic or manual-wind calibres, are engineered to endure and maintain accuracy even in extreme conditions.
2. Water-Resistance
Water-resistance in quality watches is a crucial feature that enhances their role as reliable companions in every adventure, especially water-based ones. Luxury timepieces like the Rolex Yacht-Master II exemplify this significance, offering exceptional water resistance for sailing and water sports enthusiasts.
As adventurers embark on aquatic journeys, the water-resistant watch provides peace of mind and reliability, withstanding the challenges of swimming, snorkelling, or even diving to a depth of 100 metres. Just as the watch remains steadfast in aquatic environments, the resilience of the adventurer is equally vital, ensuring they navigate through water-based adventures with confidence and precision, knowing that their timepiece is as dependable as their adventurous spirit.
3. Accuracy and Precision
The role of quality and luxury watches in providing accuracy and precision is paramount for adventurers seeking seamless coordination and punctuality during their journeys. Whether navigating treacherous terrains, racing in extreme sports, or sailing uncharted waters, accuracy becomes vital for making split-second decisions.
For instance, in aviation and deep-sea diving, where precise timing is crucial for safety and success, luxury watches like the Breitling Sea-Dweller are favoured for their unparalleled accuracy. Combining this functionality with style elevates the adventurer's confidence, allowing them to explore in substance and fashion, appreciating their timepiece's flawless performance and elegance with each thrilling adventure.
4. Complications for Travel
Complications for travel in quality watches play a vital role for adventurers and globetrotters, facilitating seamless time management during their journeys. Dual time zone complications, such as those in the GMT Master-II, are particularly significant for travel enthusiasts. These complications simultaneously display the time in two different time zones, allowing adventurers to track the time back home while effortlessly exploring foreign destinations.
The functionality and aesthetics of these complications enhance the overall travel experience, ensuring accurate timekeeping without sacrificing style. The ease of use of these complications becomes essential for adventurers traversing across multiple destinations, making luxury watches with such features the perfect travel companion.
5. Reliable Companion
A luxury timepiece is a reliable companion for adventurers, going beyond its role as a timekeeping device. In the wilderness or at sea, these watches provide essential tools for planning, navigation, and keeping track of time during expeditions. For instance, the Cosmograph Daytona features outdoor-centric functions like compasses, aiding adventurers like racing drives in various terrains.
The endurance and accuracy of luxury watches instil confidence, making them valuable companions during daring escapades. As adventurers conquer challenges and create lasting memories, their luxury timepiece becomes a cherished symbol of unforgettable moments, a constant reminder of the thrill and accomplishments that enrich their adventurous journeys.
6. Versatility in Design
Versatility in design is a crucial characteristic of quality watches that aligns perfectly with adventurous pursuits. Luxury watch brands offer various designs, catering to multiple adventure styles and personal preferences. For marine explorations, rugged and water-resistant timepieces like the Rolex Submariner thrive in aquatic environments.
Adventurers seeking the thrill of flight can opt for aviation-inspired watches, such as the Rolex Air King. Whether hiking through mountains or attending executive meetings, luxury watches seamlessly adapt to different settings, reflecting the wearer's passion while exuding style and functionality. The wide range of designs ensures that adventurers can express their individuality and find the perfect timepiece to accompany them on their daring escapades.
7. Expression of Success
Luxury watches serve as silent but powerful expressions of success among adventurers. These timepieces communicate a sense of achievement and status, reflecting the wearer's accomplishments and triumphs. Beyond external recognition, the internal connection between quality watches and success lies in the wearer's self-assurance and confidence.
Owning a quality luxury watch symbolises the culmination of hard work and dedication, making it a meaningful reward for commemorating significant milestones and accomplishments during adventurous pursuits. The timepiece becomes more than a timepiece; it becomes a timeless reminder of the adventurer's success and a source of inspiration for future endeavours.
8. Timepieces of Inspiration
Quality watches play a significant role as a form of inspiration and motivation in adventures. As adventurers wear these exquisite timepieces, they become constant reminders of their aspirations and goals. The craftsmanship and elegance of luxury watches inspire a sense of accomplishment and success, urging adventurers to pursue their dreams and achieve new heights.
Each glance at the watch serves as a reminder of the preciousness of time and the urgency to seize every moment. The timepiece symbolises determination and commitment, motivating adventurers to confidently embrace challenges, knowing that their luxury timepiece represents the triumph of their adventurous spirit.
Takeaway
The ability of quality watches to fulfil adventurers' needs, combined with a touch of fashion, creates a perfect harmony that elevates every adventure. Your timepiece becomes a reliable companion, a versatile machine aiding you in essential tasks during explorations.
For those who value style and functionality, luxury watches for men effortlessly enhance their adventurous spirit, embodying the essence of a faithful companion on their daring journeys. Embrace the world of luxury timepieces, and let every adventure be an unforgettable and stylish experience.
Related Posts