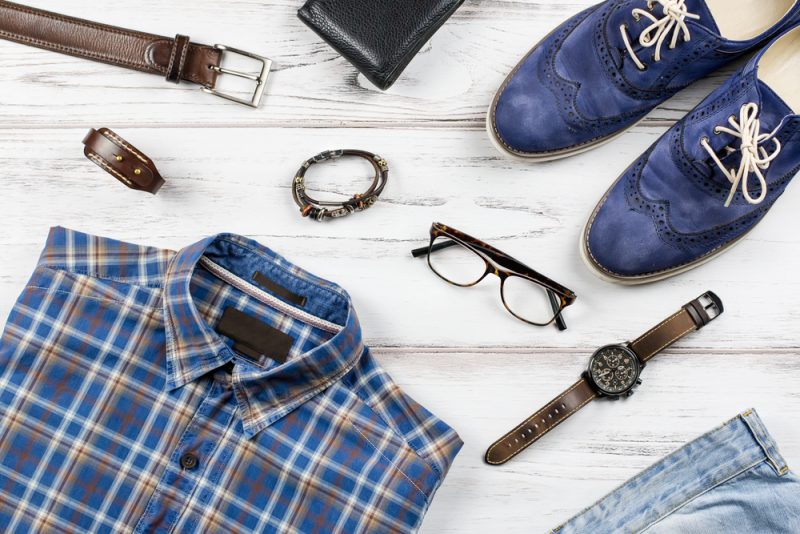 "Women only have plenty of accessories" has become a myth. All thanks to fashion, there are lots of clothing accessories for the men. However, an accessory can make or break the look. It is essential to have the right sense of wearing accessories. Like, you cannot purchase Men Earrings Online with a beach outfit, or a scarf with a formal outfit. If you have a lot of questions related to men's accessories, then you have reached the right place. This blog will tell you how to provide a suitable touch to the outfits with accessories.
Classic Sunglasses

Sunglasses are the most lovable accessories of the men. However, not choosing the right one can shady their look. Aviators, Wayfarers, and Clubmasters are the best sunglasses that suit different faces. Whether you wear formal attire, casual, or supper cool, sunglasses won't break your style. All you need to do is choose the sunglasses that suit your face.
Earrings:
Men earrings are the fashion trend. Many celebrities are wearing earrings, and their fans are following them. If you want them to flatter on you, then wear a silver-tone geometric stud. It will make your side face look more beautiful and attractive. Everybody wants to look stunning, for that they wear pretty things. A pair of studs have the potential to flatter anyone. And you know what the best thing about men earrings is, they will go on every attire, whether you wear casual, formal, ethnic.
Rings:
Generally, a ring should be reasonably understated. And they should not be limited to marriage. You can wear rings with formal and casual outfits. Gemstones rings are trendy in the market because they have the potential to improve the men's appearance. If you are not ready to wear rings, you can try a bracelet to increase your smartness.
Scarves
Scarves are fabulous; and huge accessories. There are many tie knots to choose from. You can wear a cotton scarf on a simple t-shirt and trouser, and the woollen one with jacket and coat. All in all, scarves can add a finishing look.
Brogue Boots
If you are not ready to pair your denim jeans with hiking boots, then try Brogue boots. As a general rule, you can pair brogue boots with any outfit you might be wearing with traditional outfits, so lace up a dark brown or dark leather with a woollen suit, trouser, or long cardigan.
Ties
Most people think that you can wear a tie with a suit, but it's a myth. You can wear a tie on a casual plain shirt, denim, sneakers, and leather jacket. It's a kind of club look that looks amazing on any man.
Watches
How we can forget watches, It is one of the most favourite men's accessories. Every man has a desire to wear the most expensive watch in his life. We advise you to purchase a leather bracelet watch.
Final Say:
We are wrapping this guide by giving a tip that always purchases men earrings online from the best and trusted shopping sites. Because there you will get a wide range of men accessories at an affordable price range.
Related Posts